Hendricks County Best Places to Go for Sweets
Posted by Paula Henry on Monday, April 24, 2017 at 5:15 PM
By Paula Henry / April 24, 2017
Comment
Whether you love chocolate or you prefer baked good, Hendricks County is full of great places for sweets. All types of places throughout the county serve up great desserts, donuts, chocolates and so much more. Here's a quick look at some of the top spots to fulfill your sweet tooth throughout Hendricks County.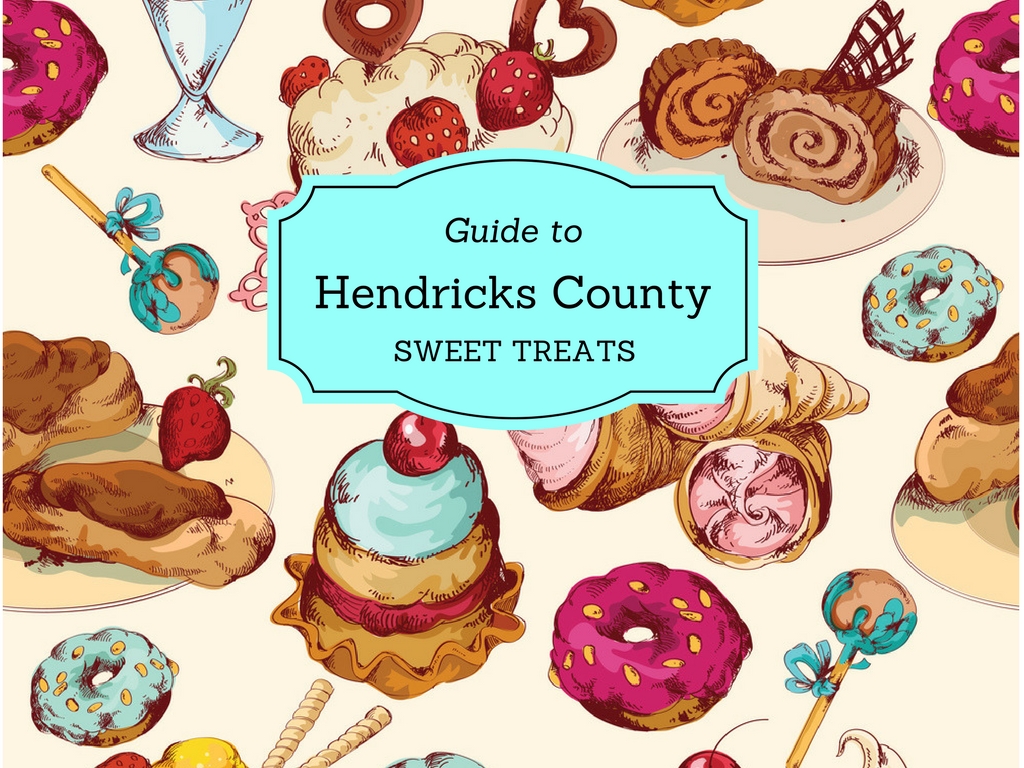 Hilligoss Bakery
Known for the donuts, Hilligoss Bakery has been around for about four decades. This full-service bakery also served other baked treats to enjoy. However, it's known for the donuts and they don't accept credit cards.
Grandma's Oven
A bit new to the area, Grandma's Oven provides excellent breads, cupcakes, cookies, brownies and more. It's owned by Robin Teasley and located in The Shops at Perry Crossing in Plainfield. While it's a newer spot, it's already making a mark with residents.
Danny's Mexican Ice Cream
If you love ice cream, Danny's is the place for you. They serve up homemade ice cream made with natural ingredients in Avon, Indiana. The flavors are uniquely Latin American with flavors, such as Tequila, Queso and Tamarindo.
Confection Delights
Found near the Historic Hendricks County Courthouse Square in Danville, this spot provides some of the best chocolates in the area. Confection Delights also creates custom cakes and other baked sweets, such as cookies and brownies. It's owned by Pamela Powell-Warden and she can create just about anything you ask for.
Al's Donuts
Found in Plainfield, Al's Donuts has been serving up great donuts since 1960. It's a popular spot that opens around 2:30am and stays open until 9:30am or until they sell out for the day. If you want the best yeast donuts in the area, show up early and you'll be able to get one before they sell out. They also serve an Oreo donut and other choices, too.
Bread Basket Cafe and Bakery
A popular spot in Danville, Indiana, Bread Basked Cafe and Bakery provides plenty of great baked goods for breakfast and lunch. They also serve hot drinks, pastries and desserts.
Wyliepalooza Ice Cream Emporium
A Brownsburg choice with great ice cream, you'll love the choices here. It's perfect for those with dairy-intolerance because they carry Italian Ice in unique flavors. They also provide many dairy-free soy options and sherbet.
Mayberry Cafe
Maybe the top restaurant in all of Danville, Mayberry Cafe is a great choice for sweets. They provide excellent desserts with all types of unique home cooked options. If you love something unique, this is the place to go.
Other top spots throughout Hendricks County for sweets include:
Basically Buttercream and Cafe
Red's Donuts
Lizton Dairy Bar
The Frigid Frog and More
Frost Bite
Yogurt in Love
Oasis Diner
Rocket Fizz
Whether you're looking for a great place for a unique date or you just want something sweet, there are plenty of choices. Hendricks County is full of great bakeries, ice cream shops and other unique spots for sweets. Check out all of these on the list and find your new favorite.