New Burger Bar Now Open in Plainfield
Posted by Paula Henry on Monday, April 17, 2017 at 6:05 AM
By Paula Henry / April 17, 2017
Comment
The Bru Burger Bar found on Mass Avenue has been one of the top choices for burgers and craft brews in Indianapolis for many years now. It's a favorite for many local residents and now, the restaurant/bar is expanding to Plainfield. A new location is found at The Shops at Perry Crossing.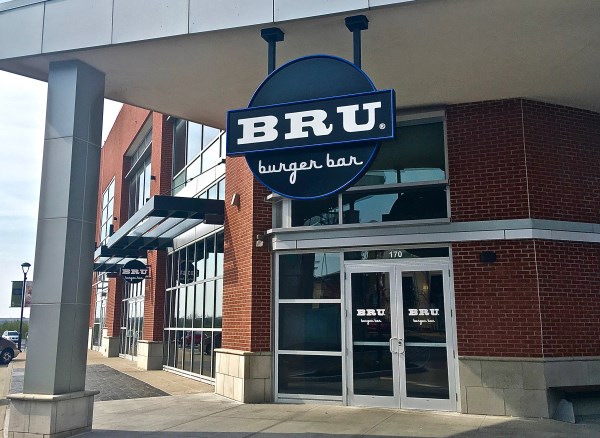 This new location marks the sixth Bru Burger Bar from the Cunningham Restaurants group and the third in the Indianapolis area. It provides seating for up to 245 patrons inside the restaurants and 35 more on the patio. This location is actually twice the size of the one found on Mass Avenue.
New Bru Burger is Very Busy
Since opening on March 13th, 2017, the Bru Burger Bar location in Plainfield has been the busiest of all the locations. It has even been the busiest when compared to other restaurants owned by the Cunningham Restaurant Group, which include Charbonos, Boulder Creek Dining Company and Stone Creek Dining Company.
Fresh Ingredients
One of the reasons Bru Burger is above the other options in Plainfield is the menu. They use fresh ingredients with beef sources from Illinois, which is a blend of brisket, chuck and sirloin. Many of the ingredients used on the menu have been sources locally and they never serve anything that has been frozen.
The menu includes 13 Chef Burgers and 11 Classic Burgers and Sandwiches. They even have options for those not interested in beef with turkey, tuna, pulled pork, a quinoa burger and mahi mahi on the menu. The restaurants also serve plenty of appetizers, salads and desserts. Some of the items found on the menu include:
Sriracha Caesar Salad
Bru Burger
Bourbon Burger
Stilton Bleu Cheese Burger
Ground Turkey Burger
Melt Your Face Burger
Viking Farms Lamb Burger
The Beginning Burger
Memphis BBQ Melt
Beer-Battered Cod
Vegan Quinoa Burger
And More!
The dessert menu includes hand dipped milk shakes, peach white chocolate bread pudding and a few other sweet items.
Of course, you'll be able to quench your thirst with one of the many beers, wine or cocktails offered here. Bru Burger Bar is known for providing some of the best craft beers in the area and a wide selection of brews. They have 16 rotating taps with craft brews and plenty other choices in a bottle.
You can even bring the kids and enjoy a night out as a family. The kids menu includes simple items, such as the grilled cheese and macaroni & cheese.
Hours and Location
Bru Burger Bar in Plainfield is open from 11am to 10pm, Monday through Thursday, from 11am to 11pm on Friday and Saturday and from 11am to 9pm on Sunday. The restaurant is located at 2499 Perry Crossing Way in Suite 170.
If you're looking for a great restaurant to enjoy in Plainfield, Bru Burger Bar has just what you're looking for. Bring the entire family or just meet up with friends for a burger, beer and a great time.